The Making of the Glencairn Methuselah Window: Page 55
Back to Introduction
Previous Page | Next Page
---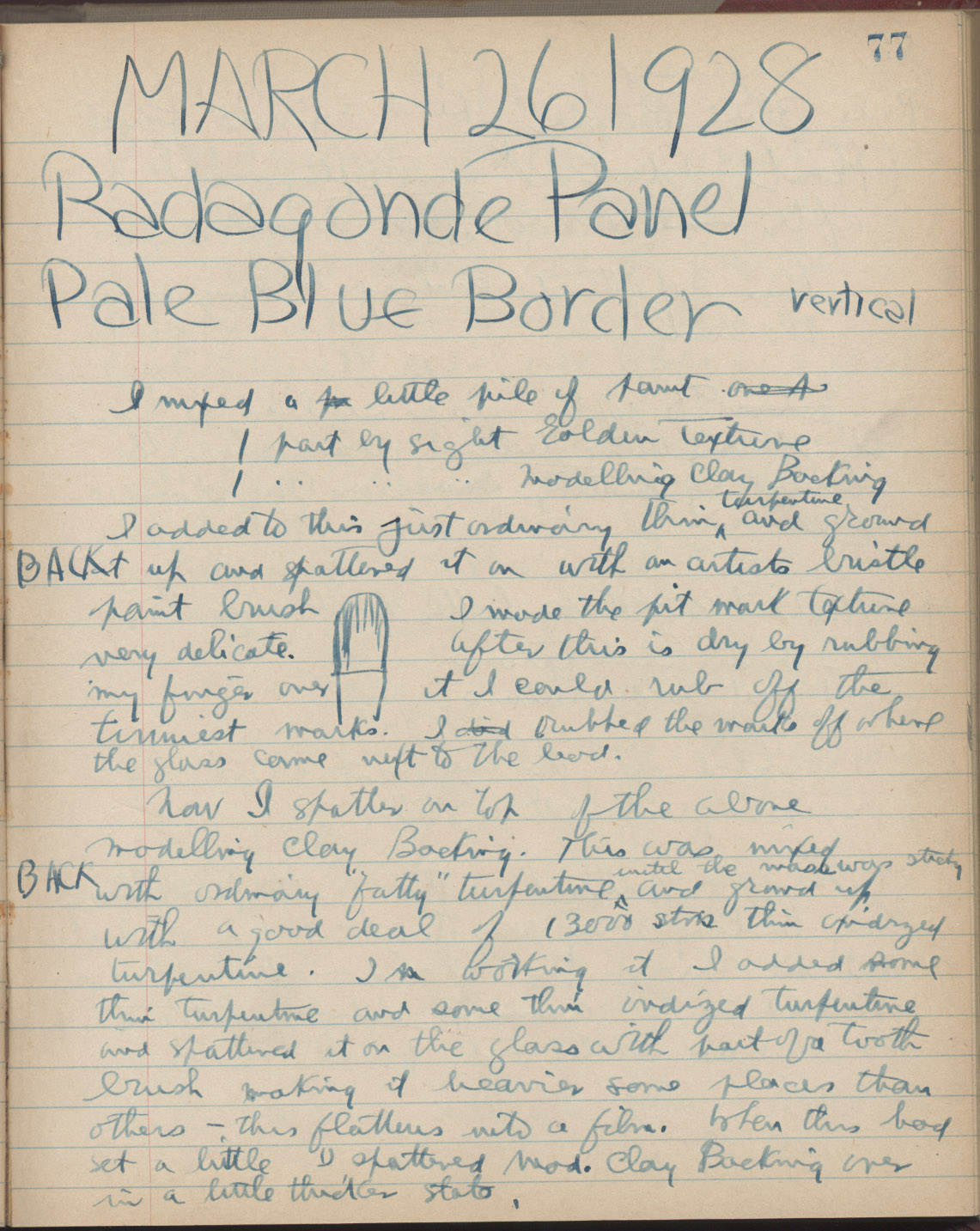 MARCH 26, 1928
Radagonde Panel
Pale Blue Border vertical

I mixed a little pile of paint
1 part by sight Golden Texture
1 part by sight Modelling Clay Backing
I added to this just ordinary thin turpentine and ground
<"BACK in left margin> it up and spattered it on with an artist's bristle paint brush <f.16 another brush image, rounded edge> I made the pit mark texture very delicate. After this is dry by rubbing my finger over it I could rub off the tiniest marks. I rubbed the marks off where the glass came next to the lead.

<again"BACK" in left margin>
Now I spatter on top of the above Modelling Clay Backing. This was mixed with ordinary "fatty" turpentine until the mass was sticky and ground up with a good deal of 13000 stirs thin oxidized turpentine. In working it I added some thin turpentine and some thin oxidized turpentine and spattered it on the glass with part of a toothbrush making it heavier some places than others – this flattens into a film. When this had set a little, I spattered Mod. Clay Backing over in a little thicker state.