The Making of the Glencairn Methuselah Window: Page 57
Back to Introduction
Previous Page | Next Page
---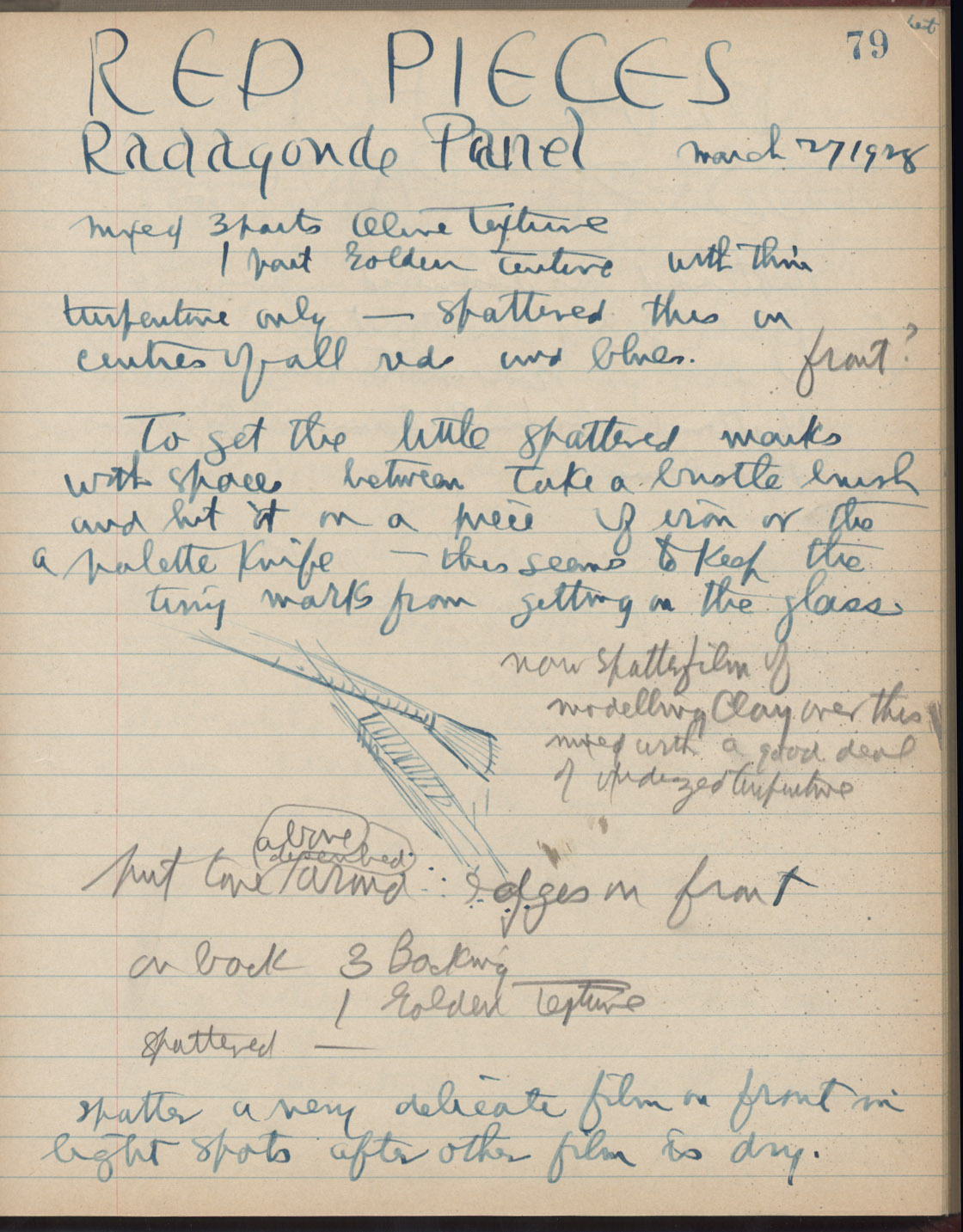 RED PIECES
Radagonde Panel March 2 1928

mixed 3 parts Olive texture
1 part Golden Texture with thin turpentine only – spattered this in centers of all red and blues. front?

To get the little spattered marks with spaces between take a bristle brush and hit on a piece of iron or the palette knife – this eems to keep the tiny marks from getting on the glass

<f.17 brush hit on bit of iron with note to right, "now spatter film of modelling clay over this mixed with a good deal of oxidized turpentine">

put tone above described around edges in front
on back 3 Backing
1 Golden Texture
spattered –

spatter a very delicate film on front in light spots after other film is dry.