The Making of the Glencairn Methuselah Window: Page 36
Back to Introduction
Previous Page | Next Page
---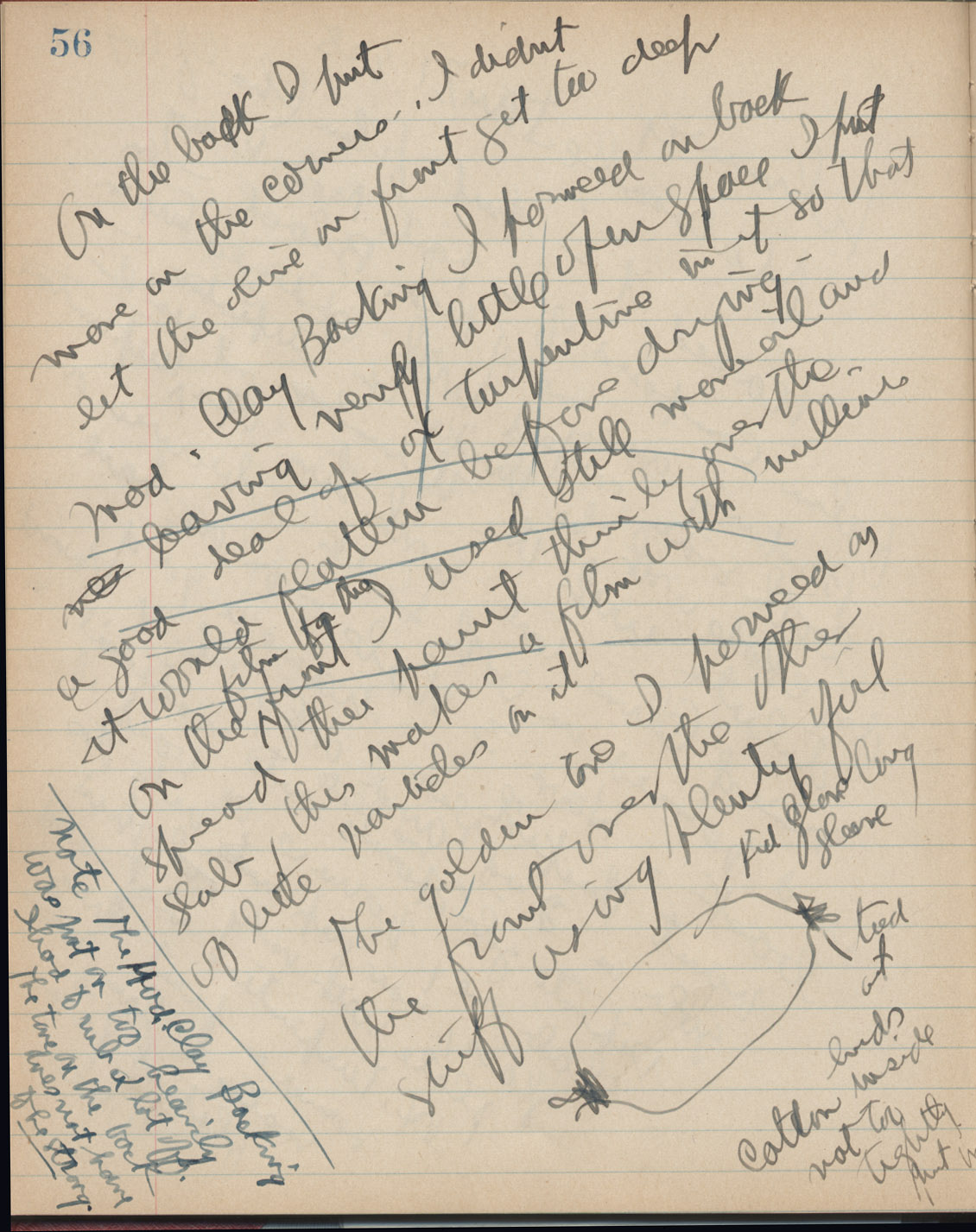 <p.56 - still diagonal, lots of cross outs, all of 57 crossed out, text written as scribe understands it>

On the back I put more on the corners. I didn't let the olive on front get too deep. Mod. Clay Backing I pounced on back <cross outs>
The golden tone I pounced on the front over the other stuff using plenty of oil <f.10 labeled as "kid glove covering sleeve, tied at ends, cotton inside not too tightly">

<Note in left lower corner>
Note the Mod. Clay Backing was not on too heavily I had to rub a lot off. The tone on the back was not going to be strong.