The Making of the Glencairn Methuselah Window: Page 44
Back to Introduction
Previous Page | Next Page
---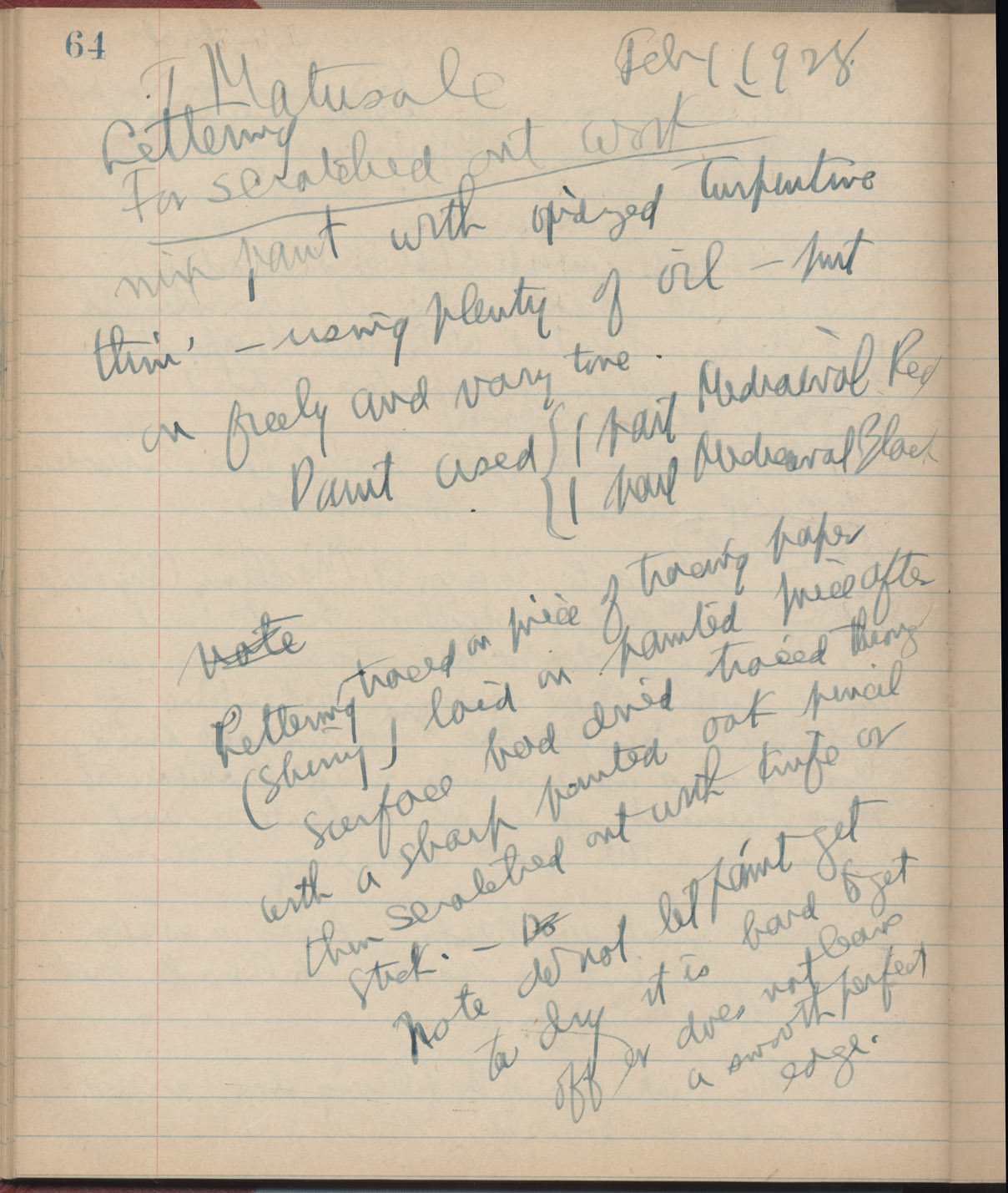 Matusale Feb 1, 1928
Lettering for scratched out work

Mix paint with oxidized turpentine thin – using plenty of oil – put on freely and vary tone.
Paint used - 1 part Mediaeval Red and 1 part Mediaeval Blck

Lettering traced on piece of tracing paper (Shiny) laid on painted piece after surface had dried traced then with a sharp pointed oak pencil then scratched out with knife on stick. --

Note do not let paint get too dry it is hard to get off or does not leave a smooth perfect edge.