The Making of the Glencairn Methuselah Window: Page 46
Back to Introduction
Previous Page | Next Page
---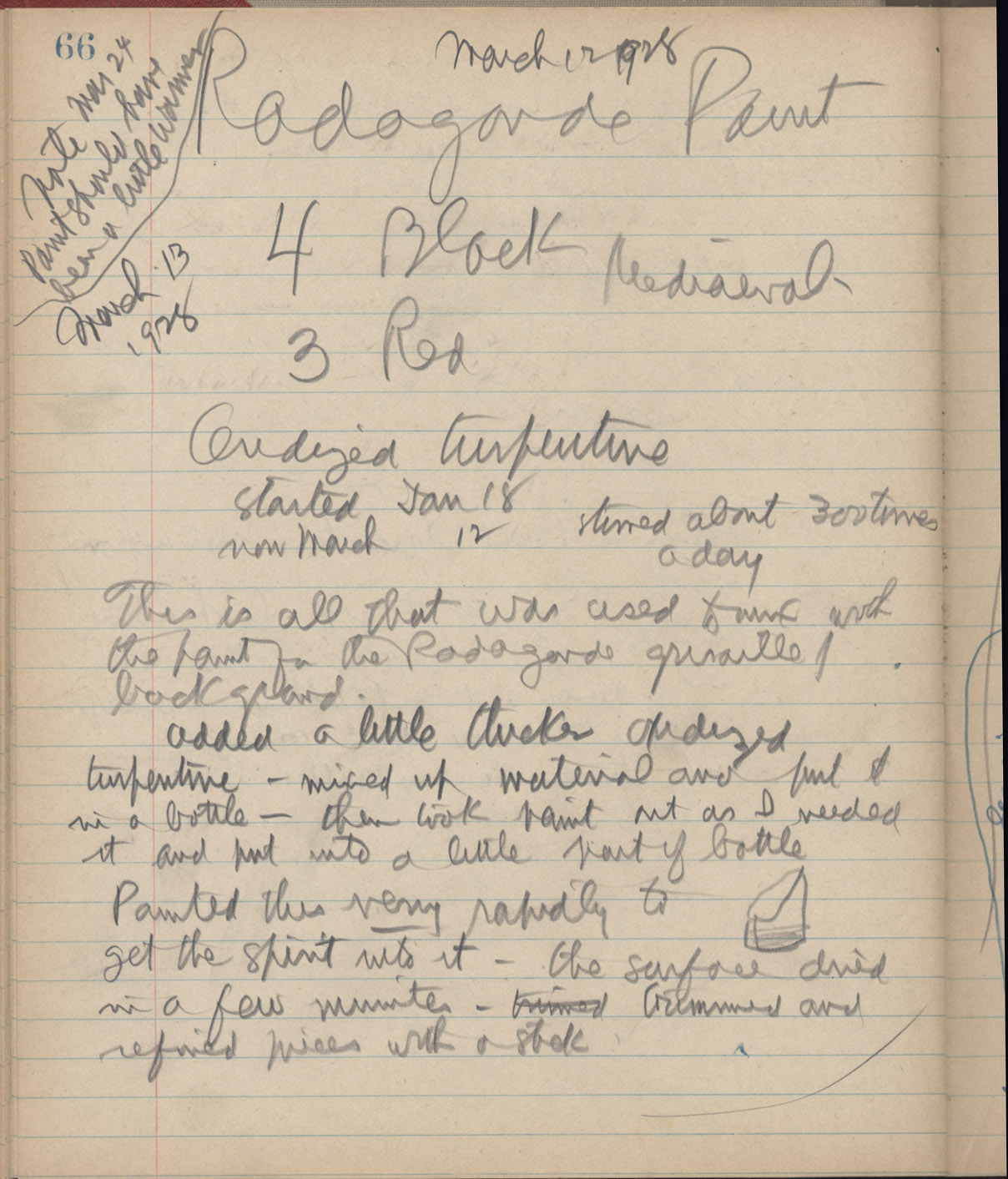 < - upper left hand note - " Note Mar24 paint should have been a little warmer> March 12, 1928

Radagonde Paint
March 13 1928 2 Black Mediaeval
3 Red "
Oxidized turpentine
Started Jan 18
Now March 12 stirred about 300 times a day
This is all that was used to mix and the paint for Radagonde Grisaille with back grand.
Added a little thicker oxidized turpentine – mixed in material and put in a bottle – then took paint out as I needed it and put into a little part of bottle.

Painted this very rapidly to get the spirit into it <fig.13 – side view of bottle as on p.53 (original notebook numbering, p. 34 of web-publication) > – the surface dried in a few minutes – trimmed and refined pieces with a stick.