The Making of the Glencairn Methuselah Window: Page 72
Back to Introduction
Previous Page | Next Page
---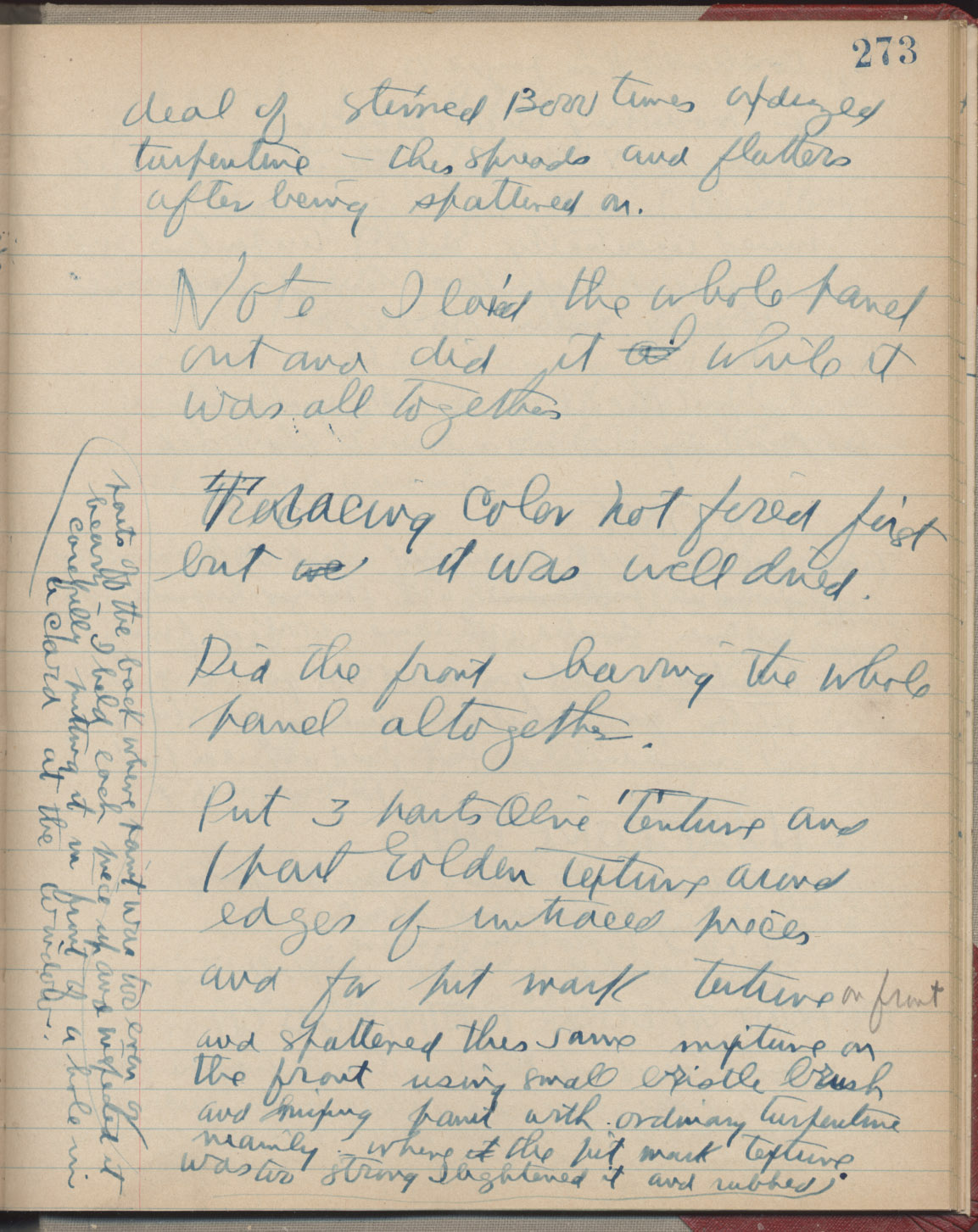 deal of stirred 13000 times oxidized turpentine – this spreads and flattens after being spattered on.

Note I laid the whole panel out and did it while it was all together

<left margin note for 2/3 of page: "parts of the back where paint was too even or heavy – I held each piece up and inspected it carefully putting it in front of a hole in a card at the window.">

Tracing color not fired first but it was well dried.

Did the front having the whole panel altogether.

Put 3 parts Olive texture and 1 part Golden texture around edges of untraced pieces and for pit mark texture on front and spattered this same mixture on the front using small bristle brush and mixing paint with ordinary turpentine

mainly where the pit mark texture was too strong I lightened it and rubbed.